Ifor Williams HB510XL Horsebox Trailer
PART EX'S WELCOMED - FINANCE AVAILABLE
Model dimensions can be viewed on the specification tab
SPECIAL OFFERS!!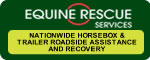 12 months FREE Equine Trailer Assist Membership worth £52. This is fantastic cover which gives you peace of mind for both your horse and your trailer in the event of a breakdown. Remember, your horse trailer and any horses on board will NOT be covered by your towing vehicle breakdown membership. This membership means that in the event of your horse trailer breaking down your horses and trailer will be taken care of (In order for this to be valid you must already have breakdown cover on your towing vehicle).
The Ifor Williams HB510XL horse trailer offers the flexibility of carrying two horses up to 17.2 hh or up to four ponies. It comes with a headroom of 2.3m and a locking groom's door as standard. With its 14' internal length the HB510XL offers either a range of telescopic partitions, suitable for ponies*, or a single centre partition allowing two horses to face forward. A comfortable and safe environment for the horse is created through ample sliding windows and roof vents, ensuring plenty of light and fresh air. The thick rubber matting on the floor helps to minimise travel fatigue on long journeys.
Whether you are a livery yard, trekking centre, riding school or private individual with a string of ponies, this trailer, with a maximum gross weight of 3500kg, makes an ideal workhorse.
Additional options available on the HB510XL include combined rear ramp and van doors for greater flexibility.
*Animals must not be carried adjacent to the groom's door under any circumstances. Please refer to the partition layouts for guidance.
The HB510XL is now only available in black or silver.