About Barlow Trailers
Barlow Trailers is based in Lancashire and have been established for over 50 years. We are the main distributor for Ifor William Trailers and a supplier of the new Moto-Trek motorhomes. We are currently offering motorhome hire services. Perfect for a week away with family and friends.
How to Hire & Prices
Simply book online if you would like to hire one of our motorhomes. You are able to hire the motorhome for the week currently. Prices are as follows for any of our motorhomes but can be dependent on season:
Weekly Hire

: Prices from £525 (inblocks of 7 days)
Weekly bookings run from Friday pick up 5:30pm to Friday drop off 10:00am (latest)
Are you Eligible to Hire a Motorhome?
Drivers Licence
2 x forms of ID – No more than 60 days old
DVLA 8 Digit character code
Full payment to secure booking via Online Booking system
£500 deposit (Refundable at the end of hire subject to there being no damage or cleaning , fuel costs)
Motorhomes Available for Hire
We have different types of holiday motorhome for hire – the Leisure Treka EB, the Swift Edge and the Leisure Treka ELD.
For a detailed features list of what's included with certain models please explore the models themselves below.
Terms & Conditions
For full terms and conditions on our motorhome hire, please visit our specific webpage - https://www.barlowtrailers.co.uk/motorhome-terms-conditions.
Special Offers
Last minute cancellation - 20th August to 27th August £980.00 (6 Berth Motorhome for hire, 7 nights)
Please call to book special offers on 01772 600395.
Book Online Today
If you are looking to book one of our motorhomes, simply use our booking form below and select campervans. If you require help in completing your booking, you can also give us a call on 01772 600395.
Camping & Caravanning Club:
Motorhome Hire Scheme
If you are looking to be part of our motorhome hire scheme find out more information about the Covid-19 Booking Update first.
Discount on Site Fees
To add value to your camping experience we are members of The Camping and Caravanning Club Motorhome Hire Scheme, which entitles you to up to 30% off Club Sites and 15% off Camping in The Forest Sites. In your hire unit you will find a copy of the Camping and Caravanning Club Motorhome Hire Guide, which lists all participating sites helping you to choose the perfect location throughout your entire journey. You can also find details of their sites on the Club website www.campingandcaravanningclub.co.uk.
When you've selected the Club Site you'd like to stay on, all you have to do is show them the Motorhome Hire key fob, which you will find on the keys of your hire vehicle, on arrival to claim your discount.
How to Book Your Pitch
To guarantee your pitch it's best to book. To Book your campsite please call the service centre on 024 7647 5426 for Club Sites or 024 7647 3008 for Camping in the Forest sites and let the advisor know that you are booking under the Motorhome Hire Scheme. A minimal deposit will be taken and upon arrival at the Club Site, your due balance will be discounted accordingly on presentation of the Motorhome Hire key fob provided. Alternatively, you can make a non-member booking online and follow the same process.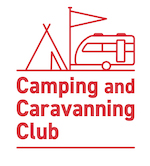 Camping And Caravanning
Barlow_98621!