About Barlow Trailers
Barlow Trailers is based in Lancashire and have been established for over 50 years. We are the main distributor for Ifor William Trailers. We are currently offering motorhome hire services, perfect for a week away with family and friends. With some of the best motorhome hire Lancashire has to offer, we guarantee to provide you with quality solutions for your adventures!
How to Hire & Prices
Simply book online if you are interested in our motorhome hire. Currently, you will be able to hire one of our motorhomes for a week. Prices are as follows but can be dependent on the season:
Weekly Motorhome Hire

: Prices from £525 (inblocks of 7 days)
Weekly bookings run from Friday pick up at 5:30pm to Friday drop off at 10:00am (latest)
2023 Pricing
These prices will take effect from 1st of January 2023.
4 Berth Swift Prices
Nov to March £595.00

Oct & April £735.00

May June & Sept £910.00

July & August £1050.00
6 Berth Swift Prices
Nov to March £735.00

Oct & April £910.00

May June & Sept £1050.00

July & August £1190.00
Other vehicles start from £525.00.
Please contact the office on 01772 600395 for more details
Are you Eligible to Hire a Motorhome?
We will need the following from you when you hire one of our motorhomes:
Drivers Licence
2 x forms of ID – No more than 60 days old
DVLA 8 Digit character code
Full payment to secure booking via Online Booking system
£500 deposit (Refundable at the end of hire subject to there being no damage or cleaning , fuel costs)
Motorhome Hire: Availability
We have different types of holiday motorhome for hire - the Xplora FDB, the Swift Edge and the Bailey Alliance.
For a detailed features list of what's included with certain models please explore the models themselves below.
Terms & Conditions
For full terms and conditions on our motorhome hire, please visit our specific webpage - https://www.barlowtrailers.co.uk/motorhome-terms-conditions.
Book Online Today
If you are looking to book one of our motorhomes for hire, simply use our booking form below and select campervans. If you require help in completing your booking, do not hesitate to give us a call on 01772 600395.
Leaving your vehicle on Barlow Trailers Premises
Anyone leaving their vehicle the the company premises will do so at their own risk and neither the company nor any person acting on its behalf can be held responsible in any way for loss, damage or vehicle contents.
Camping & Caravanning Club: Motorhome Hire Scheme
If you are looking to be part of our motorhome hire scheme find out more information about the Covid-19 Booking Update first.
Discount on Site Fees
To add value to your camping experience we are members of The Camping and Caravanning Club Motorhome Hire Scheme, which entitles you to up to 30% off Club Sites and 15% off Camping in The Forest Sites. In your hire unit you will find a copy of the Camping and Caravanning Club Motorhome Hire Guide, which lists all participating sites helping you to choose the perfect location throughout your entire journey. You can also find details of their sites on the Club website www.campingandcaravanningclub.co.uk.
When you've selected the Club Site you'd like to stay on, all you have to do is show them the Motorhome Hire key fob, which you will find on the keys of your hire vehicle, on arrival to claim your discount.
How to Book Your Pitch
To guarantee your pitch it's best to book. To Book your campsite please call the service centre on 024 7647 5426 for Club Sites or 024 7647 3008 for Camping in the Forest sites and let the advisor know that you are booking under the Motorhome Hire Scheme. A minimal deposit will be taken and upon arrival at the Club Site, your due balance will be discounted accordingly on presentation of the Motorhome Hire key fob provided. Alternatively, you can make a non-member booking online and follow the same process.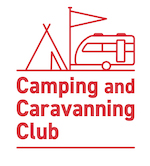 Camping And Caravanning
Motorhome Booking Deposits
If you are booking for 3 to 12 months in advance, upon booking you will need to pay a non-refundable booking deposit of £250.00. These bookings can be booked online.
On advanced bookings the full balance will need to be paid no later than 8 weeks before collection.
If you are booking less than 3 months in advance the full payment of the hire will need to be paid in full. These bookings can be made via our website.
NB: All payments must be made by Debit or Credit Card. Due to insurance purposes we cannot accept cash payments.
Cancellation Policy
All hire cancellations must be in writing to Barlow Trailers Ltd, but please call immediately to inform us.
All deposits paid are non-refundable. All monies due and received within 8 weeks of the commencement of hire are non-refundable and you are still liable for any sums not yet paid.
If you cancel with more than 8 week's notice, then the hire cost will be refunded less the deposit paid.
No shows will forfeit the entire hire charge.
Barlow Trailers Ltd reserves the right to cancel hire if at the commencement of hire the driver/s licenses are invalid or not according to the conditions set out. In these circumstances the total hire charge will be forfeited. Hirers are strongly advised to insure against unavoidable cancellation.
Cancellation Policy In Relation To Covid-19
In the case of Covid-19, we will continue to work with government guidelines, which will be reviewed on an on-going basis. However, if there is another lockdown a full refund will be given.