Barlow Trailers Ltd - Trailer Parts Dept
At Barlow Trailers we are 100% committed to keeping you, your trailer and your business running. We know that quality, strength, value and ease of maintenance are of vital importance to you, that's why we've made them the driving force behind everything we do. With over two thousand spare parts and accessories, to suit trailers old and new our parts and accessories are backed by prompt service, customer support and total dedication to keeping you on the road.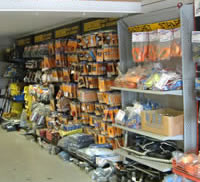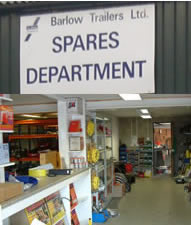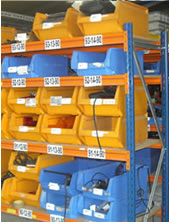 Parts are also stocked and available to order for Logic and generic parts which may fit a wide range of other trailer types. Staff members at Barlow Trailers have a great amount of knowledge when it comes to parts and other accessories.

Genuine Trailer Parts, Accessories from Britain's Leading Trailer Manufacturer!
Brakes: Brake shoes, Brake assemblies, Rods, cables, adjusters
Couplings, Trailer Support: Couplings for braked, unbraked trailers, Jockey wheels, Propstands
General Accessories: Loading skids, load restraint, Winches, Accessories, Handbooks
Gift Ideas: Clothing, Toys, Novelties, Horsebox accessories
Hardware, Ironmongery: Ramp and door fasteners, Door stops, Nuts, bolts, washers
Lighting, Electrical: Cable, Wiring accessories, Lamps, Lighting kits
Model Specific: Dedicated accessories for Livestock, Horsebox, Box Van, Commercial Trailers
Running Gear: Axles, Springs, Suspension Components
Trailer Bodywork: Plywood Flooring, Steel, Aluminium Sheet, Side panels, Roofs
Security Products
Wheel Equipment
You can also purchase towing accessories / parts including mudguards, jockey wheels, lights, light boards, 7 pin plugs and sockets, lamps and reflectors, tow ball boots, sockets and covers, spare wheels and suspension units and many other items.
Request your Genuine Ifor Williams Trailer Parts Catalogue by clicking here
or download by clicking the parts catalogue image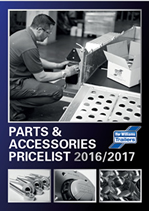 Visit our Online Parts Shop for next day delivery, we guarantee all orders placed before 1.00 p.m will be dispatched the same day, after 1.00 p.m we will do our very best to dispatch the same day.
Our newly refurbished retail parts shop sells a variety of high quality equipment from a select number of manufacturers. We hold an extensive stock of genuine Ifor Williams Trailers replacement parts that can be fitted by you or by our qualified fitters in the workshop.