Ifor Williams Business Inabox Retail Trailer
This trailer can be used for retail purposes, it can be extremely versatile, from selling product lines at events and shows selling business to business. It gives you the opportunity to meet your customer face to face and be able to show your products first hand. Operating a business from a trailer offers you the freedom to continually set up shop in new lucrative locations and take your accommodation with you
With a stylish exterior the insides can be modified into any functional business from an elegant fashion house, equipped with fitting rooms to a farm and produce shop.
The perfect Retail Unit trailer to participate in trade fairs and shows, this trailer comes with living quarters providing accommodation whilst working away from home, cutting down the cost of expensive hotels near show grounds.
The trailer retail unit can be supplied with no living accommodation to fit out giving you more retail space.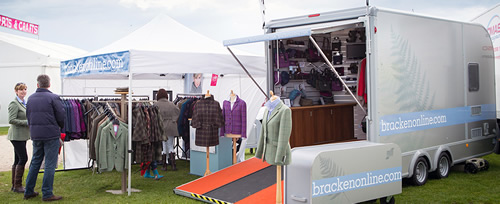 THIS TRAILER IS AN ORDER ONLY ITEM AS IT WILL BE DESIGNED DIFFERENTLY FOR EACH CUSTOMER, PLEASE CALL 01772 600395 FOR FURTHER DETAILS