Ifor Williams Business Inabox Bespoke Trailer
This trailer is so flexible it has endless possibilities. It doesn't matter what your business or service is this trailer can be purpose built to suit your requirements and fulfill your creative vision helping your successful business reality. Whatever your business or service, Ifor Williams can purpose build a trailer to suit your needs.
Ifor Williams have designers and highly skilled engineers that can create a bespoke trailer that will set your business apart from your competitors.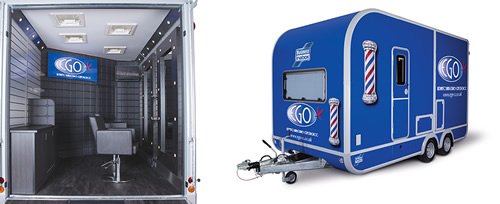 THIS TRAILER IS AN ORDER ONLY ITEM AS IT WILL BE DESIGNED DIFFERENTLY FOR EACH CUSTOMER, PLEASE CALL 01772 600395 FOR FURTHER DETAILS