Compact, portable wheel clamp for small trailers with tyres 20.5 x 8 - 10
PLEASE CHECK YOUR WHEEL SIZE ON YOUR TRAILER MATCHES ABOVE BEFORE ORDERING AS WHEEL SIZES CAN VARY
These clamps are for trailers and may not be suitable for caravans/motorhomes please check the link below for the wheel camp chart
Not your wheel size?
Check the Bulldog TrailClamp Wheel Size Chart and the QD Wheel Clamp Size Chart for other wheel sizes
Product Details:
- Bulldog TC300 Trailclamp
- To fit tyres: 20.5 x 8 - 10
- Simple to use, only two parts to clamp.
- No pre-assembly required.
- Compact portable wheel clamp specially designed for small Trailers.
- It's simple to use, with a snap-shut lock and it covers all wheel nuts.
- Comes complete with Bulldog s Plunge Lock which can be locked -without the use of the key.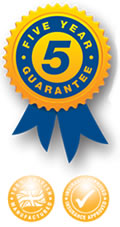 TrailClamp Models available:-
TC100: To fit tyres 4.80/4.00 x 8
TC200: To fit tyres 5.00 x 10 , 5.20 x 10 , 145 x 10
TC250: Fits 155/70 R12 on Ifor Williams Car Transporter.
TC300: To fit tyres 20.5 x 8 - 10
TC350: To fit tyres 195/55 R10
Downloads:
Fitting Instructions
Data Sheet