Bulldog BRC/BK - Heavy duty hitch lock suitable for Bradley Autohead Models with rubber Handle GA3500, GA2750 and D5050 with and without cappits.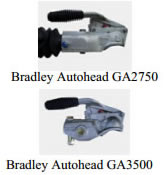 Approvals: Insurance approved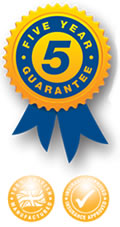 Not your coupling head?
Check the Bulldog Hitch Lock Chart for other hitch locks
Product Details
Versatile hitch lock will fit hitched, unhitched or in conjunction with a Bulldog lock post.
Compact and easily stored, has only 2 parts and a security ball.
Encloses all fixings when fitted
Quick and easy to fit.
Highly visible red powder coated finish.
Well proven high security drill and pick resistant lock
4mm thick bottom channel encloses the hitch head and fixings.
Complete with dummy ring to restrict access to the towing point.
Downloads:
Hitch Lock Chart
BRCBK Fitting Instructions
BRCBK Data Sheet