MC100S Chain Lock System - 6ft pear link alloy steel chain, lock bolt and flush fitting ground anchor for caravans, motorcycles, quad bikes, scooters etc.

Approvals: Sold Secure Gold.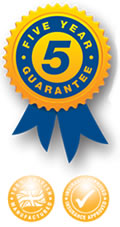 Product Details:
The MC100S Chain Lock System can be used with the flush fitting ground anchor or with the recessed cup to form a portable, heavy weight, loop chain to wrap around lamp posts, poles etc.
Chain spec: 1/2" Boron alloy steel, 16mm diameter end loops.
Can not be bolt cropped by hand.
No padlock, uses Bulldog Super Lock Bolt with over
one million possible key combinations.
Weight of chain = 11.1kg.
MC100S is 6ft long and has a special pear link as well as standard end links giving the facility to create a noose.



Downloads:
Fitting Instructions
Data Sheet