Q Range Trailers
Ifor Williams 
New
 Q Range
 Trailers - Great Prices
Finance Options & 

Part Ex Available

The Q range of trailers is based on the very popular unbraked P5e, P6e and P7e series of trailers. There are braked and unbraked trailers available and a new unbraked Off Road version. (The Off Road versions do not have lights or mudguards) The braked versions provide added payload. As all Ifor Williams trailers they will last many years and will out last other less durable trailers on the market, costing less in the long run

The Q trailer is single axle and comes with a ramp, there is a stock ramp door option (as well as the standard ramp) and offers excellent strength to weight ratio with a maximum gross weight of up to 1000kg on some models. The Q trailers are easily stored and will fit through narrower gateways that may prove problematic for wider trailers. All the trailers are easily towable and moveable when unhitched

.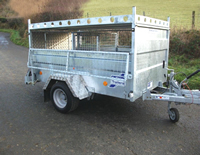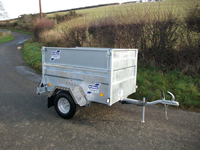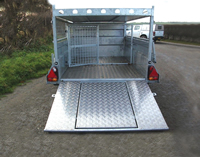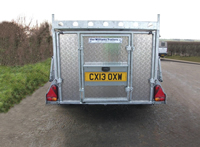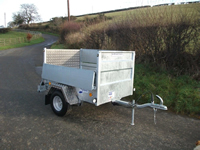 The roof rack is a new option for the Q range which will allow the customer to travel livestock within the trailer and then carry out feeding or fencing from the roof – making each journey travelled more time efficient. (Weight limit for the roof rack is 50kg.)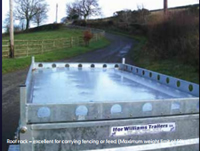 Other Accessories available:
• Hinged mesh sides
• Hinged solid sides
• Covered Roof Rack
• Livestock Cross Division
• Rear propstands
• Jockey Wheel
• Light Guards
 Q Trailer Range Specification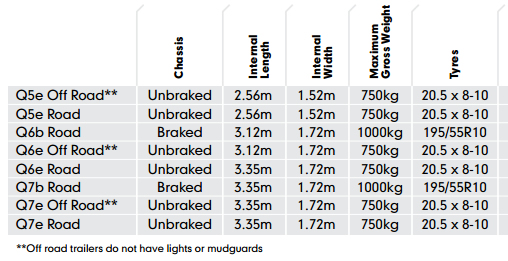 Q Trailer Range Sizes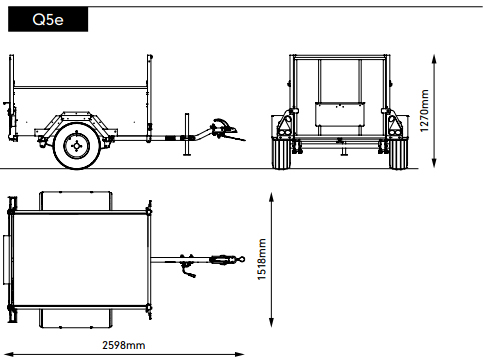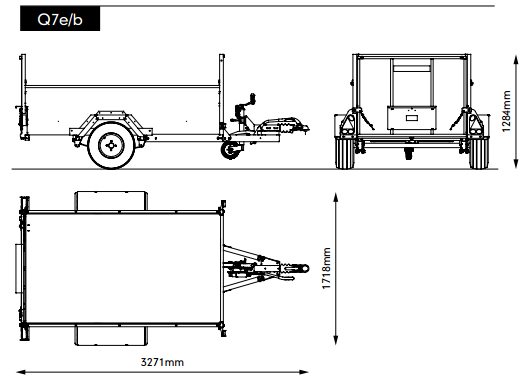 For more information click on the link below:
Ifor Williams Q Trailer Range Brochure
Please call us on 01772 600395 to discuss any options required and any special offers available
---
---
There are no products to list in this category.